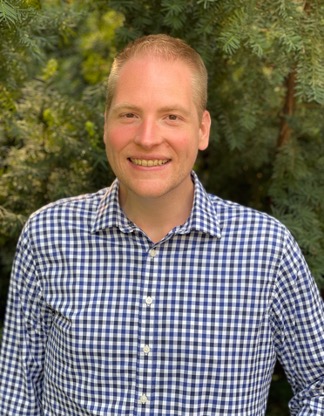 Hi! My name is Dominic Hunter and I am thrilled to join Brookwood as a 5th-grade teacher for the upcoming school year. I grew up in Washington State, the youngest of four kids. Both of my parents were teachers, so even though teaching is a second career for me, you could say it's in my DNA. 
I attended Washington State University (Go Cougs!) and earned a Bachelor's degree in Sport Management in 2009. After college, I moved around a couple of times before landing in Salt Lake City in 2011 to work for the Salt Lake Bees. Since then, I have also worked for the Utah Jazz and Utah Grizzlies. In 2020, I decided to make a career change and pursue my true passion for teaching. I earned a Master's in Teaching degree from Western Governors University in November 2021. I spent the rest of the 21-22 school year as a full-time substitute teacher. I was able to teach in over 20 elementary schools, so I know just how special Brookwood is. 
I am a humongous sports fan and when not in school you can find me supporting all of my favorite teams (Go Seahawks, Mariners, and Kraken!) I love traveling, cooking (and eating), reading, and watching great tv shows. I have six nieces and nephews, two of which live in Draper, and I try to spend as much time as possible with them. 
I look forward to getting to know the Brookwood community better and helping my students learn and grow to reach their ultimate potential.