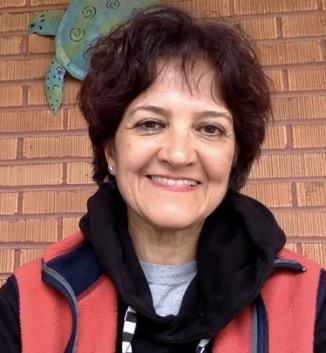 My Name is Niloufar Sanatinia.  I am a school psychologist and am excited to be at Brookwood this year. I have been working at Canyons district since it was created (elementary/middle school settings; district office as part of the Title III Program working with non-native English speakers).
I am originally from Iran and have lived in Utah for 30 years. In the meantime, I spent a year and a half in Italy where my husband is from and a year in Mexico where I adopted my two children. My background and my multicultural family (immediate and extended) have definitely given an exciting and well-rounded twist to my life.
I enjoy the outdoor ventures that Salt Lake City and Utah offer. I thrive on my weekend hike in the mountains. The similarity between Salt Lake City and my native town, Tehran (the surrounding mountains, the 4-season climate), was a pleasant surprise when I first arrived here. During my free time, I also enjoy reading, playing the piano, and biking. I love to travel.
I am looking forward to working with the Brookwood community next year!