The Canyons Board of Education is pleased to announce the appointment of Dr. Rick L. Robins as the next superintendent of the Canyons District.
During a special meeting held Tuesday, April 14, 2020, the seven-member Board of Education unanimously voted to approve the selection of Dr. Robins, a veteran educator and administrator, as the new chief executive of the 34,000-student district.
Dr. Robins' appointment, effective July 1, 2020, comes after a two-month national search. Robins, currently the Superintendent of the Juab School District, will succeed Dr. Jim Briscoe, who retires June 30 after a 38-year career as an educator and administrator in Illinois, Wisconsin, and Utah. Dr. Briscoe announced his retirement plans on Jan. 14.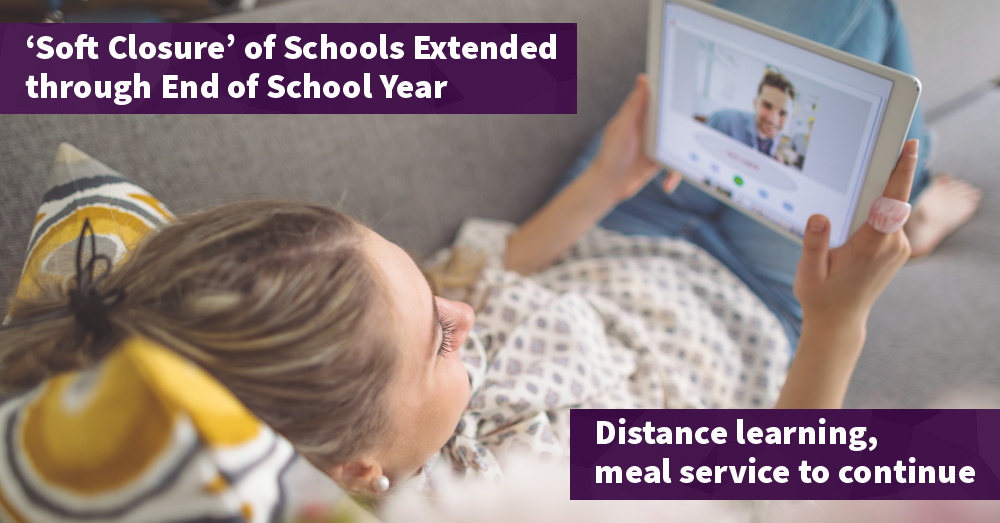 To continue momentum in flattening the COVID-19 curve, Utah Gov. Gary Herbert and state education officials today announced the "soft closure" of schools will last through the end of the school year. Previously, it was anticipated Utah schools would re-open on May 1. Canyons remains committed to providing educational services and meals to students through the length of the soft closure, which now extends through Friday, May 29. Free grab-and-go sack lunches and breakfasts will still be available for curbside pick-up at 15 locations, and teachers will continue to support and guide students as they participate in distance learning. In line with health guidelines, Canyons teachers are still encouraged to work from home and a limited number of Canyons District employees will be at school buildings and the Canyons District Office. 
We recognize the extended dismissal of classes will give rise to questions about grading, graduation requirements, and previously-scheduled events and activities. The Canyons Board of Education and Administration are working on a plan to address these and other related questions. Once decisions specific to Canyons District schools and students have been made, this information will be sent to families via the Skylert emergency notification system and posted on the District's website, canyonsdistrict.org. If parents or patrons have additional questions or comments, they can send an email message to communications@canyonsdistrict.org and a representative will be ready to assist. Thank you for your understanding and support as we work together to keep our communities healthy, safe, and learning.