If you have a child that will be five years of age on or before September 1, 2021, the child qualifies for kindergarten this fall. State law requires that all school districts in Utah abide by the same September 1st entrance cut-off date.
If you have an incoming kindergarten student, please complete the following:
By completing these steps, you will receive information about kindergarten orientation. We have out of boundary students on a waitlist to get into Brookwood for kindergarten this fall. Having a prompt accurate count of our own boundary students will go a long way in keeping class sizes manageable.
Please feel free to contact the school at (801) 826-7900 with any questions or concerns.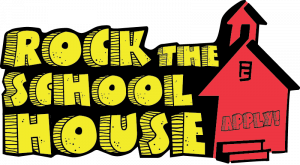 The start of the 2021-2022 school year might seem like it's light-years away, but when it comes to making arrangements for kindergarteners to attend school, the time to start planning is now. While students who are 5 years old by Sept. 1, 2021 won't be heading to class until late next summer, there are several decisions parents and guardians will need to make before then — and it's better to start sooner than later.
"Parents need to think about which option they want, the half-day option that we offer, or the Supplemental Hours of Kindergarten Instruction program we offer as well," said Canyons Teacher Specialist Leigh Ann Fisher. "This may determine the school their child attends, because if their boundary school isn't offering the Supplemental program, then they need to think about, 'Where am I willing to travel to take my child so that they have that option to have the Supplemental program as well?'"
Starting on Wednesday, Jan. 20 at 10 a.m., Canyons District will begin accepting online applications for its Supplemental Hours of Kindergarten Instruction program for the 2021-2022 school year. Computers are available at Canyons schools for families who do not have Internet connectivity at home. The opt-in, tuition-based program is offered at schools based on community interest and available space in the building. Applications are accepted on a first-come, first-served basis.